Outsource Data Processing provides data capturing from websites which includes extracting contact information, email addresses, business list and other relevant information.
Whatever your data capture needs, ODP assures accuracy plus consistency. By selecting the most efficient data gathering method for your business, we can manage every aspect of your data capture requirements.
Our company specializes in following data capturing and web-mining services: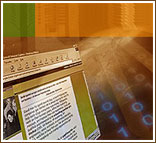 Preparing business list from web directories
Capturing data from web-site into database
Finding out company's contact information
Web mining to find out email addresses of contact persons etc.
Our data capture services can be used to:
Create and update business database
Create Mailing List
Create Web Directories
Database Management.
Our specialized data capture systems combine quality and efficiency. We can search and capture even the most difficult information from Internet.