Outsource Data Processing provides services like Proof Reading, Copy Editing and others through offshore facilities in India.
Our company specializes in following data entry services: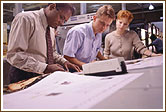 Proof Reading Services
Copy Editing
Re-writing
Desktop Publishing
Technical Writing
We specialize in these services for many different types of documents and printed materials. Our services are accurate and inexpensive.
We offer editorial and proof reading services through highly professional proof readers, copy editors, and writers with a wealth of experience. We will copy edit your website, your article, your book, or your essay, This will be done quickly and accurately. We work in British and American English. Any level of editing is available, from substantive editing (re-writing of text), to Copy Editing, Critique Writing or Web-Page Designing.
Our Advantages:
Proof Reading Services
Superb editing staff
Competitive rates
Quick turnaround time
Help in your writing